From vacant to collective. From temporary to permanent was a roundtable discussion on temporary uses and the potentials of approaching urban voids as community resources. It took place in the NTUA School of Architecture in Athens on 6th of March with the participation of Maxime Zait, lawyer, researcher for DOMINA project and co-founder of COMMUNA in Brussels.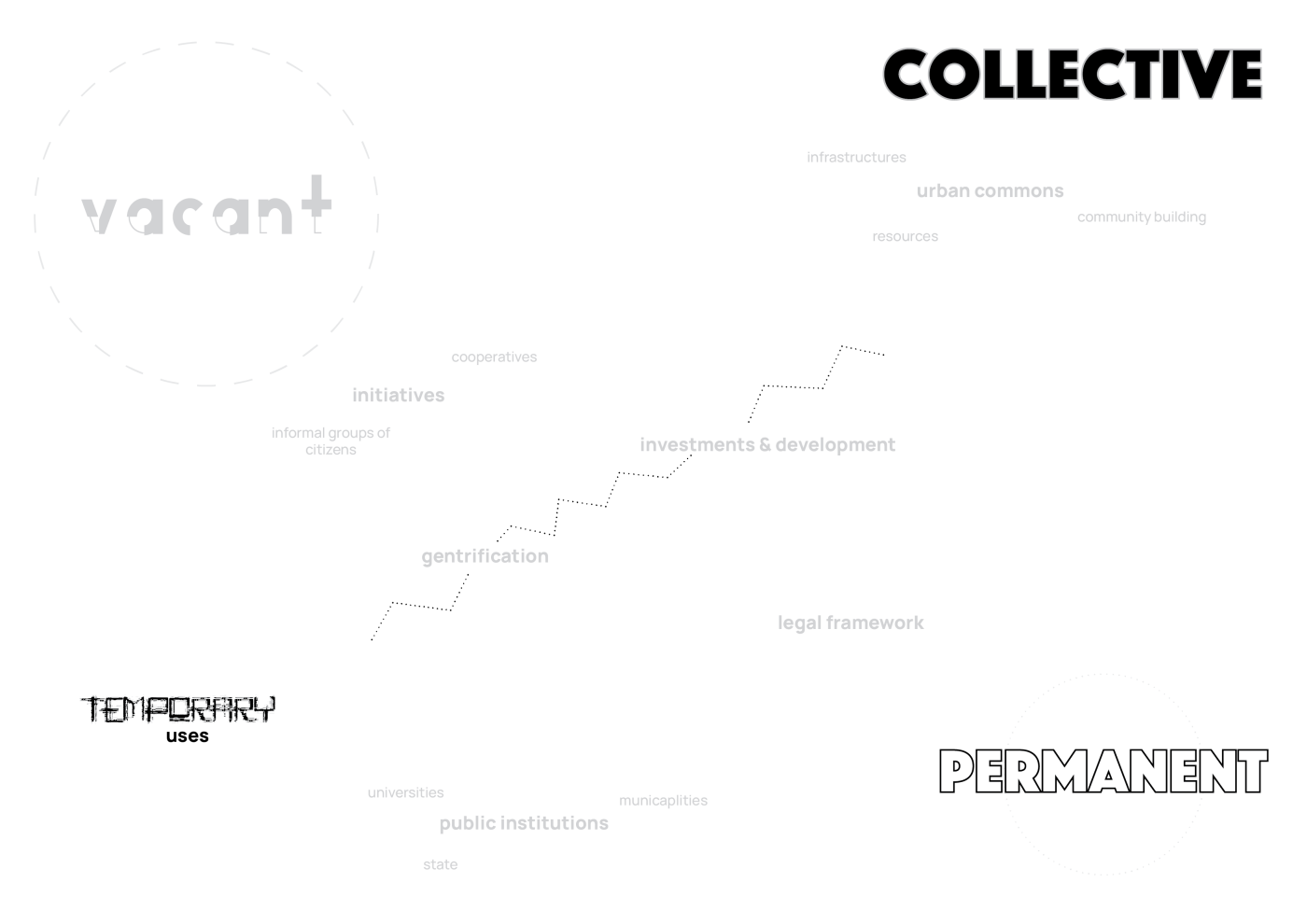 During the discussion, Maxime Zait had the opportunity to share his knowledge and experience from Brussels and how the model of temporary uses developed in different districts of the city over the last years to support and cover a wide range of community needs. More specifically, those projects where implemented by Communa in collaboration with local municipalities in order to create housing, community centers, hubs for circular economy and fab labs in vacant spaces and buildings of the city.
The second part of the conversation was dedicated to reflections from students of Architecture School and researchers of CoHab Athens, by sharing examples from the Greek context. Among others the central points were:
the problematic of how a temporary use could become permanent and not a gentrifying dynamic of the neighborhood which create a new market
how urban commons could play a more crucial role in the everyday life of the city
how citizens' initiatives could have access to funding and the political implications of such actions
what could be the role of cooperatives in this vision about the vacant spaces of the city
Community Land Trust models and other European examples
Communa is a non-profit organization committed to a more affordable, democratic, resilient and creative city.